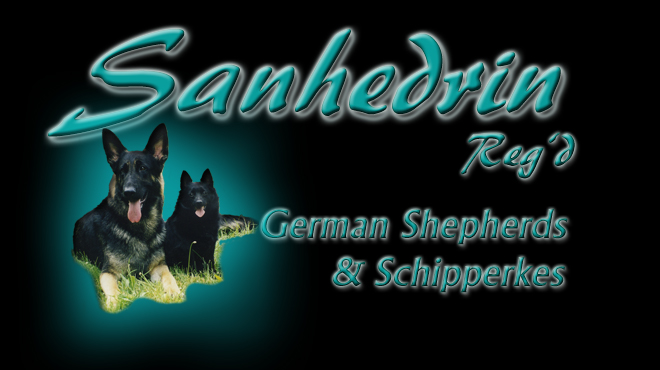 Welcome

Sanhedrin is known for our solid blacks

and dark black and tans

with the occasional longcoat.

TYPE, TEMPERAMENT AND TRAINABILITY

is very important to us.

Home raised puppies

All breeding stock x-rayed

We have only one or two litters per year

Professional Handling and Grooming available








Please feel free to sign the guestbook on the home page.


//--> <!DHTML scripts by Dynamic Drive (http://www.dynamicdrive.com)-->

We only keep a few dogs ourselves so as to keep it

a totally family atmosphere.

We love to go to the cottage with our extended family

and our whole lives are shared together.

Thus we do sell the good ones! 

Some we keep on Co-ownerships so as to keep our hands in the pot so to speak. We attend most shows regardless as we do love to go and watch the quality out there and to keep abreast of possible wonderful breedings. We keep involved with all our dogs whether we still own them outright or not and offer assistance with handling and training for all.

So happy viewing and please do not hesitate to call for any information you might need.