Website by Kayliss Design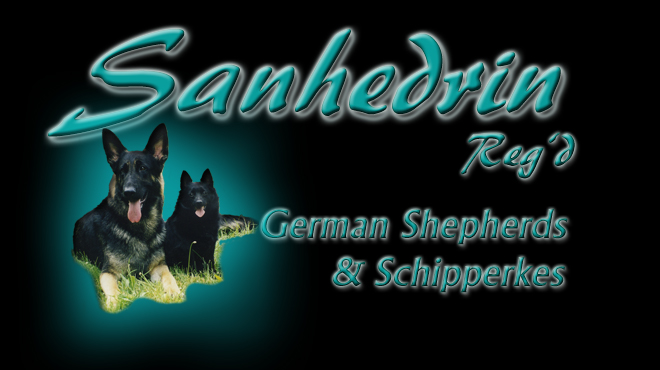 Welcome

Sanhedrin is known for our solid blacks

and dark black and tans

with the occasional longcoat.

TYPE, TEMPERAMENT AND TRAINABILITY

is very important to us.

Home raised puppies

All breeding stock x-rayed

We have only one or two litters per year

Professional Handling and Grooming available








Please feel free to contact us for information or

to just chat about these wonderful breeds.

Janice & Murray Purnell

8676 Hwy # 9,

Tottenham, ON L0G 1 W0

416.441.3724

or


Please feel free to sign the guestbook on the home page.


//--> <!DHTML scripts by Dynamic Drive (http://www.dynamicdrive.com)-->