Website by Kayliss Design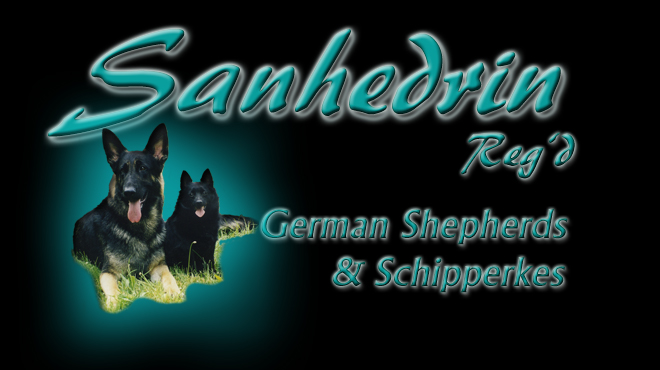 Welcome

Sanhedrin is known for our solid blacks

and dark black and tans

with the occasional longcoat.

TYPE, TEMPERAMENT AND TRAINABILITY

is very important to us.

Home raised puppies

All breeding stock x-rayed

We have only one or two litters per year

Professional Handling and Grooming available








Please feel free to sign the guestbook on the home page.


//--> <!DHTML scripts by Dynamic Drive (http://www.dynamicdrive.com)-->

Just to show you we don't produce just 'pretty' dogs. They have to have 'brains' too.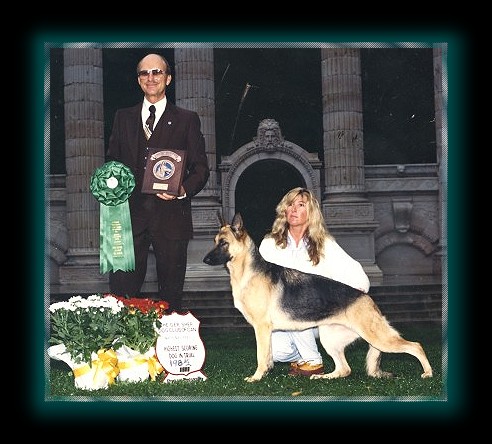 Kristy earned her Companion Dog Title wih a

High In Trial at the Nationals.

Judge: Howard Ward.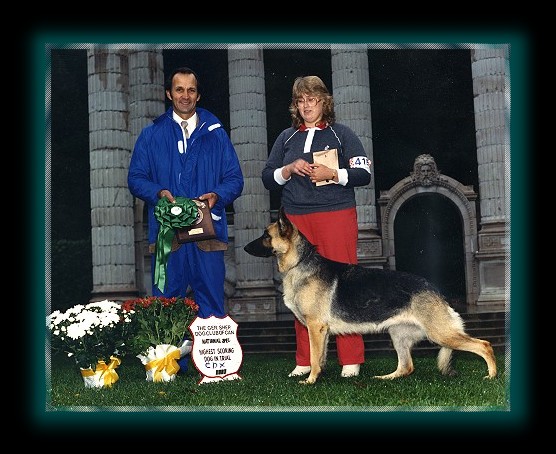 Cory earned her Companion Dog Excellent Title

wih a High In Trial at the Nationals.

Judge: Melvin Kelso.

Cory is owned, loved and trained by

Cheryl and Graham Whittle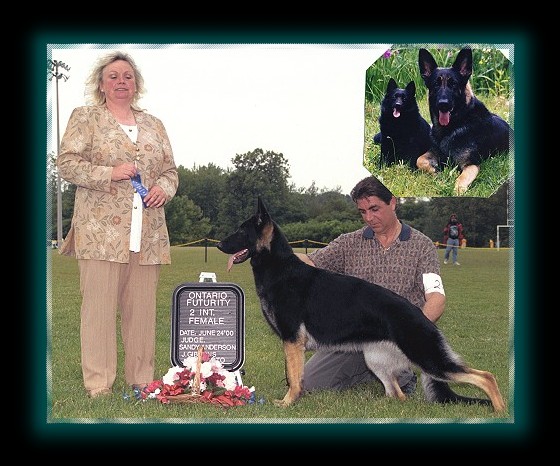 Sunny just loves to herd and achieved

her Herding Title

and her Canine Good Citizen Title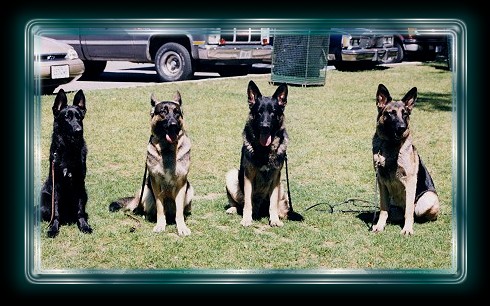 After Cassie competed in obedience, she went on to

go BOB on same day.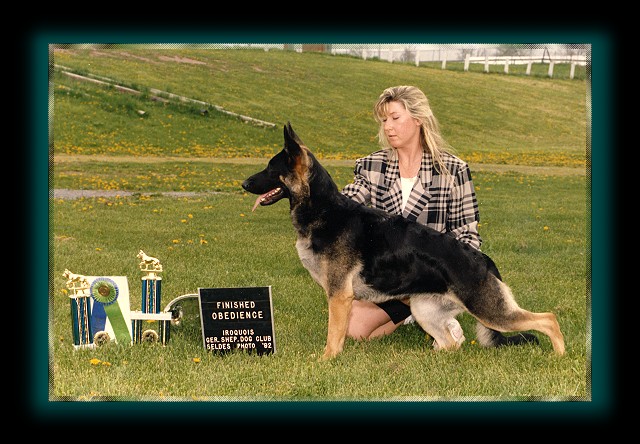 Tony gets his 1st leg of his US CD going 1st Novice B and Highest Scoring GSD at the Iroquois GSDC.

Then at the 2010 Canadian National, the day after going MATURITY VICTOR, he achieves 2 legs of his CD with a 2nd and 3rd place and then on Sunday a 4th place with a score of 191.5 to complete his Canadian CD Title.

"YES THEY CAN DO BOTH!!"