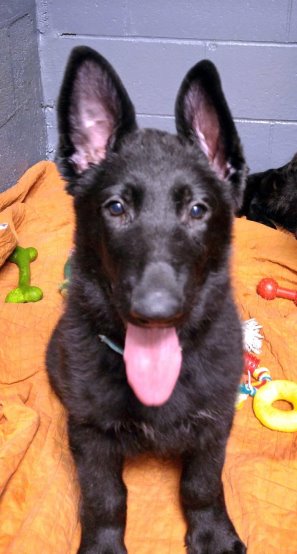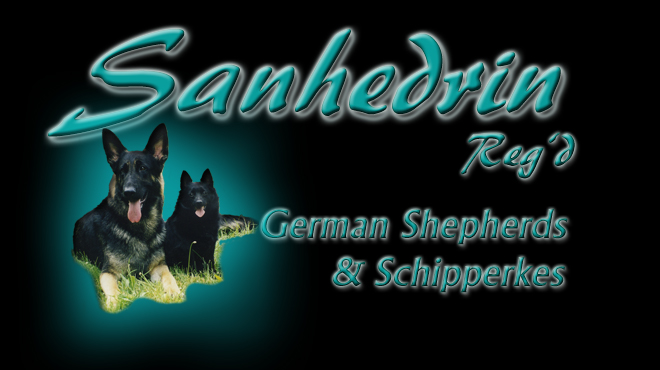 Welcome

Sanhedrin is known for our solid blacks

and dark black and tans

with the occasional longcoat.

TYPE, TEMPERAMENT AND TRAINABILITY

is very important to us.

Home raised puppies

All breeding stock x-rayed

We have only one or two litters per year

Professional Handling and Grooming available








Please feel free to sign the guestbook on the home page.


//--> <!DHTML scripts by Dynamic Drive (http://www.dynamicdrive.com)-->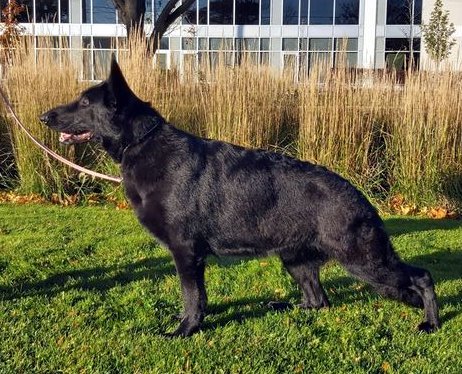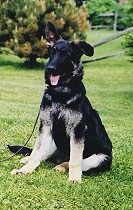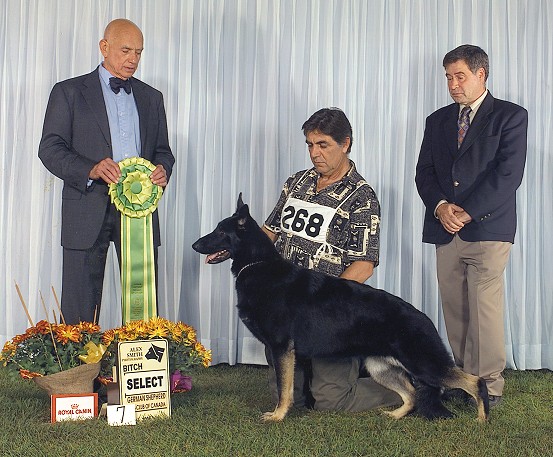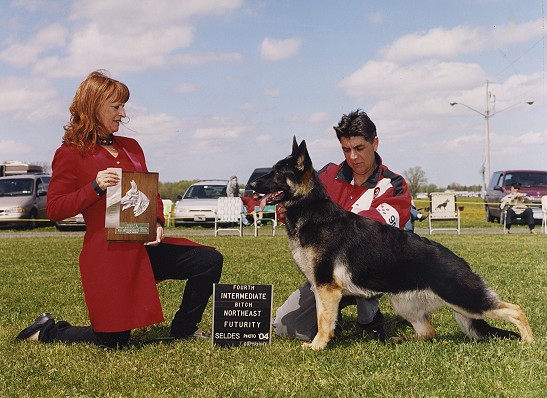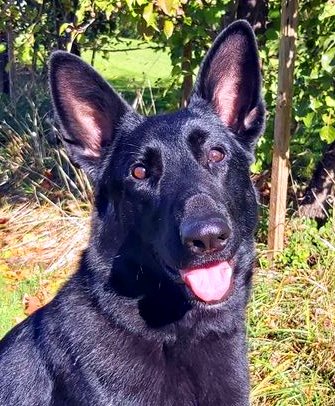 Bonna finished her Championship with a 5 point win going 3rd in Group. She was handled to all her Ch. points by Graeme Burdon.

She then competed at the Nationals where Morris Bartucci expertly handled her to a Select Title under Judge Morton Goldfarb. Bonna is the full sister to "Chief" (on the Boys page) and is a Bi-Colour.


Reese is Co-Owned with:

Irene Kira


Loni, my Beautiful Solid Black girl, has been bred to Solid Black

Sel Can Ch RBIS Mar Haven's Paint It Black "Coal", OFA E H/E DM Clear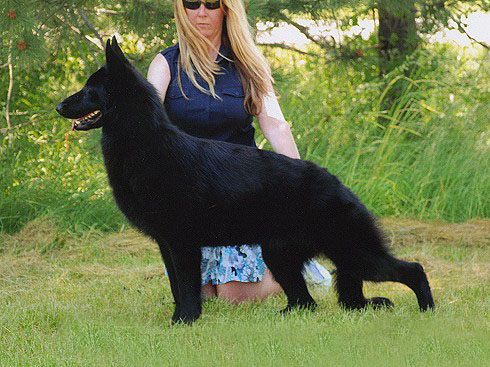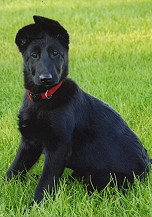 Gracie is the full sister to Learning to Fly "Tony".

She placed 3rd in the Ontario Futurity Teenage Class.

"I Love my Gracie"  XOXO

Ian, Kim & Erin McKechnie

R.R. # 6

Eganville, ON K0J 1To

613.625.1364

invergsd@aol.com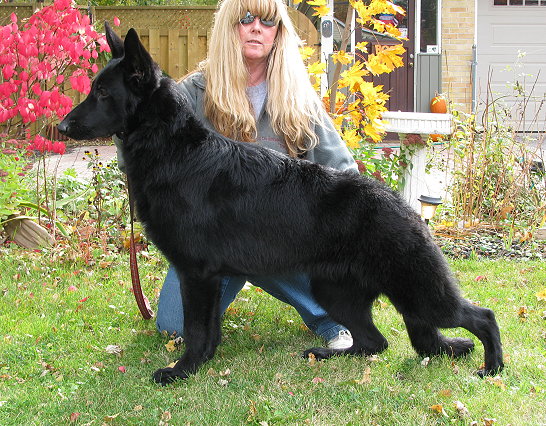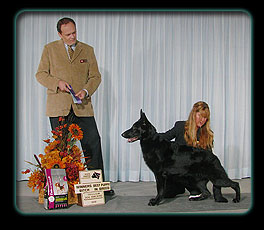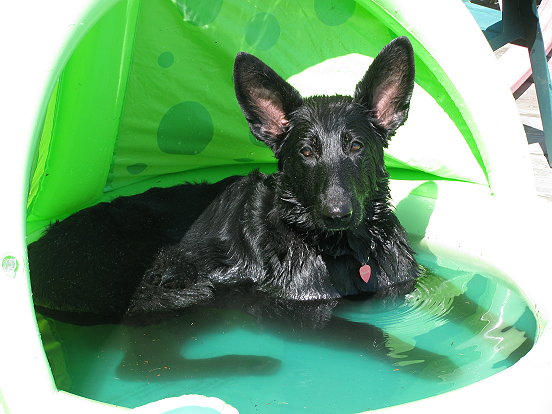 Willow acquired her Championship points under judges Jack Kilgour, Tony Vandendool and Janet Lobb, thanks Dawn.

She was also Reserve Futurity Ontario Region and placed 2nd North East Region Junior Maturity under Judge James Moses.

Willow goes WB,BP for 3 points under Judge Jack Kilgour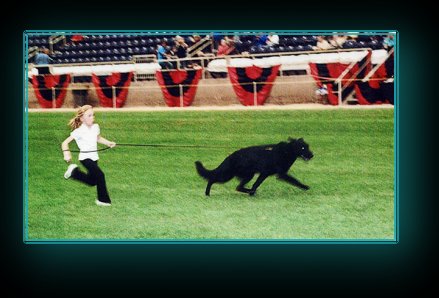 Gracie is shown here being handled by her talented owner Erin McKechnie at  the

2010 US National.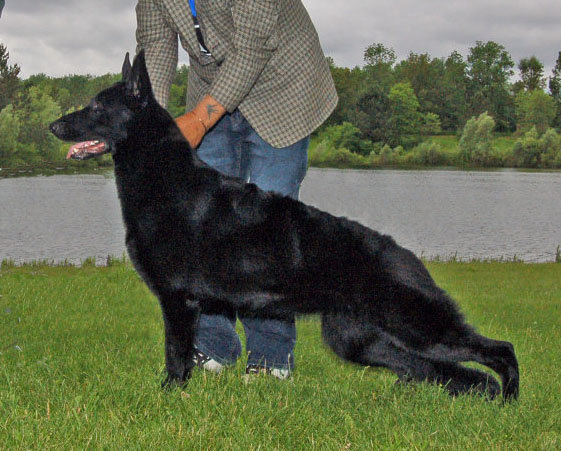 Willow - Reserve Futurity Bitch.