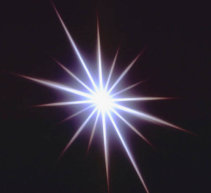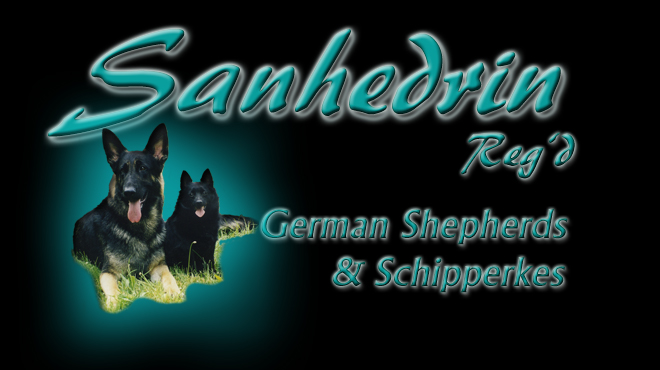 Welcome

Sanhedrin is known for our solid blacks

and dark black and tans

with the occasional longcoat.

TYPE, TEMPERAMENT AND TRAINABILITY

is very important to us.

Home raised puppies

All breeding stock x-rayed

We have only one or two litters per year

Professional Handling and Grooming available








Please feel free to sign the guestbook on the home page.


//--> <!DHTML scripts by Dynamic Drive (http://www.dynamicdrive.com)-->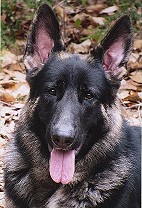 Tony pictured winning Futurity Victor

and only his third time being shown!

Expertly handled by Morris Bartucci

Tony has gone on to win his American Championship with majors in all specialties!

He then went on to get his American CD immediately after!

What a GreatWeekend!

I Love my Boy, He's my Pride and Joy!

Tony carries the Black Factor!

Tony takes WD at the BAY STATE GSDC under Judge Randy Darnell for

4 pt Major and the next day goes Best Opp NE  Maturity Male under Judge Rita Sandell.

As always, expertly handled by Morris.

Tony takes 2010 GSDCC Maturity Victor under Sally Hayden!

" Tony is another beautiful dark male of medium size and masculinity. Excellent bone and feet, good temperament. Lowers himself down and fully extends when moving. It was very pleasing to watch this balanced male move so consistently " ~ Sally Hayden

Tony also achieved his CD the same weekend, 3 legs in a row!!

Yes, they can do both!!!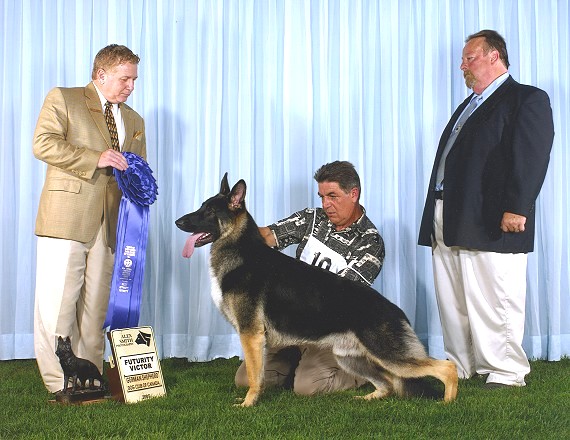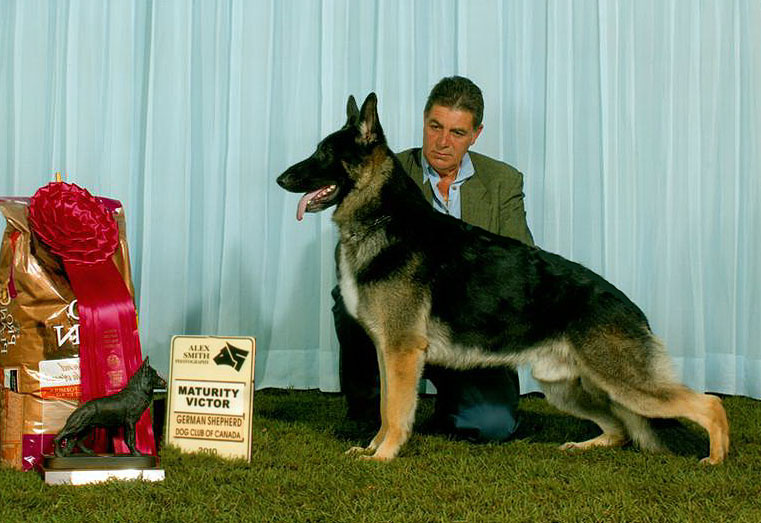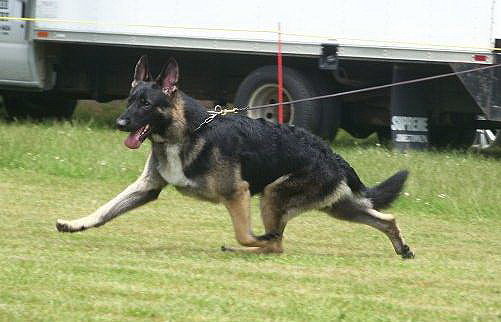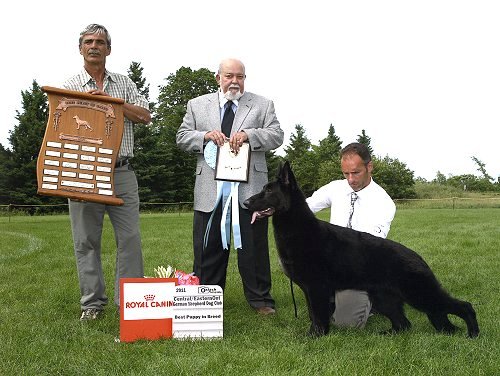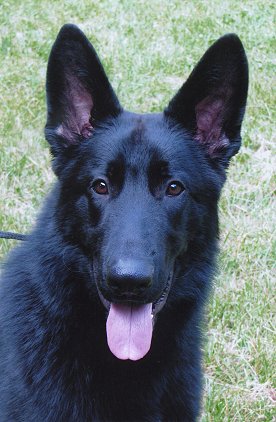 "Zenyo:, a solid black son of Tony and Reese, shown going Best Puppy at the Ottawa GSD Specialty. Zenyo finished his Championship by age 15 months in three shows. He also has his HIC and he placed 3rd at the NE Regional Futurity under judge James Moses. He is the 2nd repeat that produced Pillow Talk.

He is owned and loved by Dorothy and Bruce Merkley.